My family nickname is Bowser. It stemmed from my obsession with picking the King of Koopas diligently. I am so into this character that I feel bad every time I have to thwart his misguided attempts at stealing the princess. I've found that video games have a weird way of being familiar yet new and exciting at the same time. There is something magical to this feeling and it is something I aspire to mix into anything that I create.
"Sucking at something is the
first step to being sorta good at something."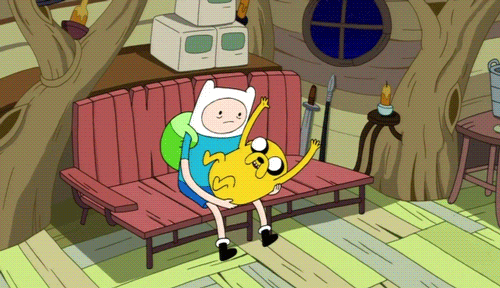 I've been inspired by films, books, cartoons (you're never too old no matter what they tell ya!), and other medias immensely in my life. To me, they are tiny windows into understanding my own reality a little more and more. They've taught me compassion, respect, and the importance of fun.
Things I'm currently talking about:
"You're a big brother now!"
I am the eldest out of 6 boys. It taught me how to adapt to care for people on an individual level and also how to throw a good punch or two...
"You have to be twice as good..."
UX Design Intern @ Google
January 2019 - August 2019
Web Developer @ ITFederal
"There will be mountains you won't move. Still I'll always be there for you"
- Godspeed by Frank Ocean
As a hobby, I create playlists that match emotions I feel but cannot really describe. Jam out to one below to see what I mean.
Performing with my team @ LipSync
I believe that I am only as strong as the people I have beside me. That is why collaboration and teamwork is a virtue that I hold near to me.
My philosophy on collaboration is that everyone has a valuable place and our goal as teammates is to amplify each others abilities to deliver something truly special. My second piece is that everyone is human and should be treated as such – with unwavering compassion.
"...You know, vampires have no reflections in a mirror? There's this idea that monsters don't have reflections in a mirror. And what I've always thought isn't that

monsters don't have reflections in a mirror. It's that if you want to make a human being into a monster, deny them, at the cultural level, any reflection of themselves.

And growing up, I felt like a monster in some ways. I didn't see myself reflected at all."
Look at this gem! Long, but extremely important. This is my mantra as a designer. it is important for me to be able to use my knowledge, expertise, and craft to create opportunities for all types of people to feel seen by their world. Because of this, my approach to design is adaptable but always contains research, iterative design, testing, and reflecting.
"Vulnerability is the birthplace of innovation, creativity and change"
Components of my Design Process
My approach to design is based in my roots as a military child. Moving constantly taught how to see my vulnerability as a tool to embrace the unknown.
​
Because of this, I keep my process as adaptable as possible, and reconfigure it to match any team, assignment, or problem. Though you can always count on laughter being in the mix.