I'm an experience designer that has made a life out of thinking too hard about how people connect in the physical and digital worlds around me.
Summarizing myself through some things I've heard, and thought too much about, would look a bit like...
"You have to be twice as good..."
Product Designer @ Duolingo
UX Design Intern @ Google
"There will be mountains you won't move. Still I'll always be there for you"
- Godspeed by Frank Ocean
Music moves you, and it moves you — enough said. As a hobby, I create playlists that match emotions I feel but cannot really describe. Jam out to one below to see what I mean.
"We are family,
P-to the-A-to-the-C!"
Performing with my team @ LipSync
​
For 3 years, I was the president of an organization responsible for crafting memorable experiences for students. Some of my highlights include putting on (and choreographing) a fashion show, staging a campus wide carnival, and making tons of embarrassing videos I will never live down.
​
I loved seeing people make memories, but my favorite times were making memories with my team. Each one made me a better person, leader, and friend.
​
"You're a big brother now!"
Being the eldest of 6 boys taught me discipline, leadership and all that jazz, but it most importantly taught me the importance of listening, playfulness, and how not to take myself too seriously.
"Sucking at something is the
first step to being sorta good at something."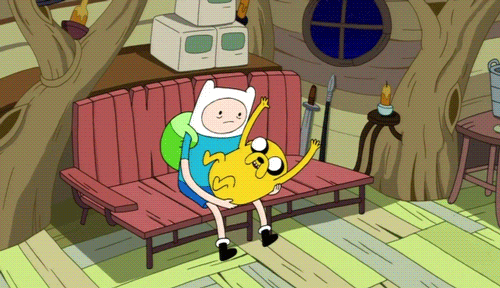 You're never too old to watch cartoons, no matter what they tell ya! I have been inspired countless times by the stories, the visual styles, the problem solving, the character development, and the (sometimes) utter chaos that goes on in cartoons.
​
"...You know, vampires have no reflections in a mirror? There's this idea that monsters don't have reflections in a mirror. And what I've always thought isn't that

monsters don't have reflections in a mirror. It's that if you want to make a human being into a monster, deny them, at the cultural level, any reflection of themselves.

And growing up, I felt like a monster in some ways. I didn't see myself reflected at all."
Look at this gem, it's long — sure!
But it's hella important.
This is my mantra as a designer. I aspire to create a world in which everyone is capable of feeling heard, being inspired, and feeling represented by the worlds around them.
​
I incorporate this belief into everything I do.
"Vulnerability is the birthplace of innovation, creativity and change"
The greatest part about being a military child is our sense of adaptability.